Moving Beyond White Windows
Moving beyond Vinyl White Windows: Timeless Exterior Color in Your Window Replacement
As you consider your window replacement remodel, we want to help you navigate the choices ahead. We have helped many clients through this important selection process. This article will help you navigate the choices you will make with your designer.
At Clearwater Exteriors, we are proud to bring you a variety of vinyl window exterior color options. This can help your new windows bring a stunning exterior impact to your home and your neighborhood. You have the ability to move well beyond the white vinyl windows.
Currently, our window color selection allows 9 exterior colors. This includes white (of course), the lighter shades of khaki, grey, beige or clay, but it also allows for the window replacement project to enhance a third or fourth color on the home to include a Forest Green, English Red, the deep hue of Architectural Bronze, or even the deep brown of American Terra. This variety in window replacement color selection allows our clients to keep their home visually historical if that works for their home. At the same time, the home receives all of the benefits of Energy Star rating, and full functionality of new technology enhanced windows.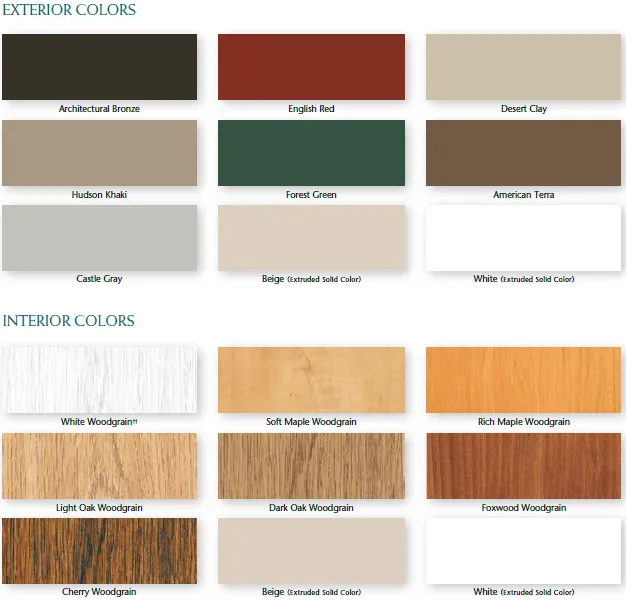 In the past, we have demonstrated the importance of the street view of your home. The exterior of your window replacement will enhance your value significantly, and help you if and when you decide to sell your home. As you embark on this project, we are here to help, and want you to consider the unique value that color options add to your window project.