Casement Windows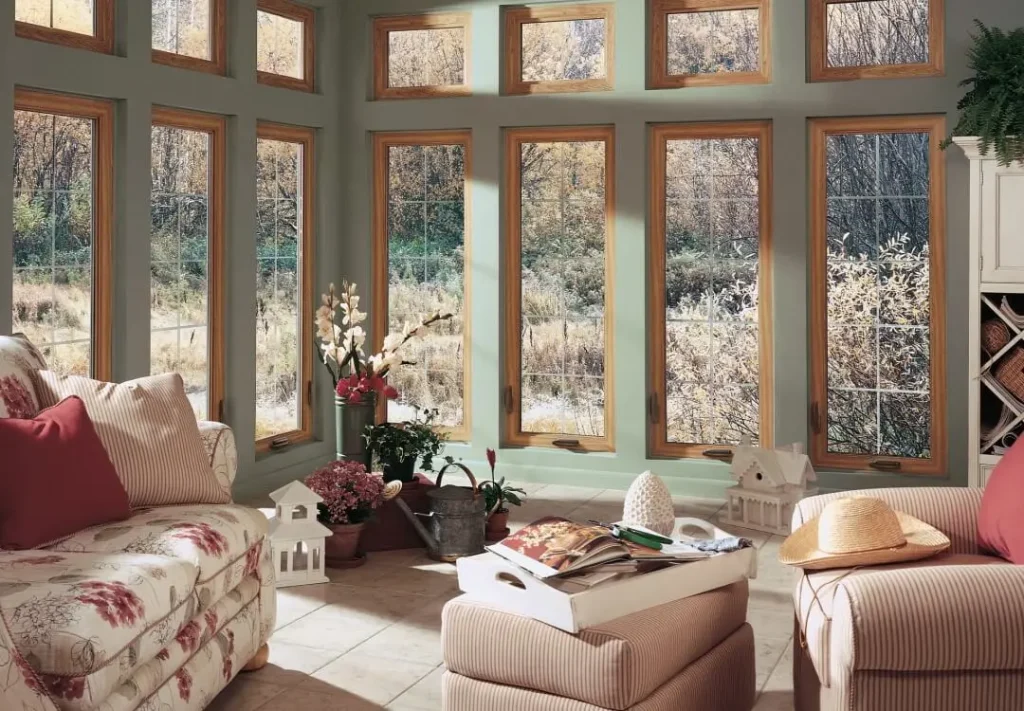 Casement Windows
Casement windows which are sometimes referred to as crank windows or crank-out windows are hinged on either the left or right side and swing open like a door to the outside. They are opened with a hand crank that folds away when not in use. When you are looking for the best casement windows, Clearwater Exteriors offers the highest quality, state-of-the-art, energy efficient windows at the most affordable price.
French Casement Windows and More
No matter what configuration you need for your replacement casement windows we've got you covered. From a French casement window configuration where you have both a left and right opening window in one frame to multiple casement windows in a frame, we can accommodate your needs. And all of our casement windows come with screens.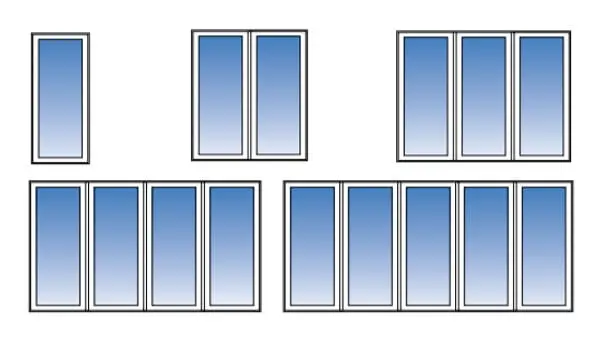 Energy Efficient Casement Windows
For energy-efficiency, our casement windows are the best. They are rated as Most Energy Efficient 2021, 2022 and 2023 by Energy Star. Because they are double-paned with multi-layered low-emissivity (Low-E) glazing, they provide maximum energy savings.
Request A Free Quote
720-734-6610
To schedule a free, in home price quote,
call us or fill out this form.
We'll call you within the hour or
the next business day if it is after hours.

Please note: There is a 3 window minimum purchase,
and we do not replace broken glass on existing windows.
(* Required Fields)
The Features You Want in
Casement Replacement Windows
✓  ENERGY STAR Most-Efficient since 2021
✓  Custom made for precision fit
✓  Double-pane for maximum thermal efficiency
✓  Inert gas-filled
✓  Easy-to-clean
✓  3mm thick, double-strength, Low E-glass
✓  Constructed to stand up to high winds and Colorado temperatures
✓  Low profile frame and sash with expanded glass area allows more light in
✓  Easy screen installation and removal
✓  Choice of colors and grid options
✓  Easy to see lock indicator
✓  Low-to-no maintenance
✓  Factory trained installers
Why Choose Casement Windows from Clearwater Exteriors?
Our casement windows feature a slimline-designed fram that maximizes the glass area for a generous infusion of natural daylight. Add to that a narrow jamb which replicates that of a wood casement window for authentic handcrafted appeal. In addition each window features:
A smooth, easy-to-operate heavy-duty positive crank mechanism that ensures easy opening and closing of the sash.
Stainless steel hardware for years of trouble-free hinge operation.
An energy-efficient custom design with double compression bulb seal to protect against air and water infiltration.
Beautifully crafted frame and sashes that require minimal upkeep.
Multiple lite configurations available in a continuous mainframe.
An optional larger window design by combining casements and fixed lites.
The frame material is non-conductive which improves energy efficiency.
The screen track is hidden for a clean appearance.
In additional to all the technical reasons for choosing our windows, we are committed to making your window replacement as easy for you as possible.
Replacement Window Options
COLORED WINDOW FRAMES AND MORE
From colored window frames to glass obscurity and grid options, we can customize windows to match almost every taste. Our colored window frames can take the exterior of your home from ordinary to wow. Choosing a frame color that matches or accents the exterior of your home can really make the exterior of your home pop.
INTERIOR COLOR OPTIONS
While you may prefer a solid color window frame, like all white, you also have the option to choose one color for the interior window frame and a different color for the exterior.
EXTERIOR COLOR OPTIONS
Our most common exterior window colors are white, beige, and classic clay. Keep in mind when you choose your exterior color, if your house is painted, you'll want to choose a color that is neutral in case you should decide to change the paint color.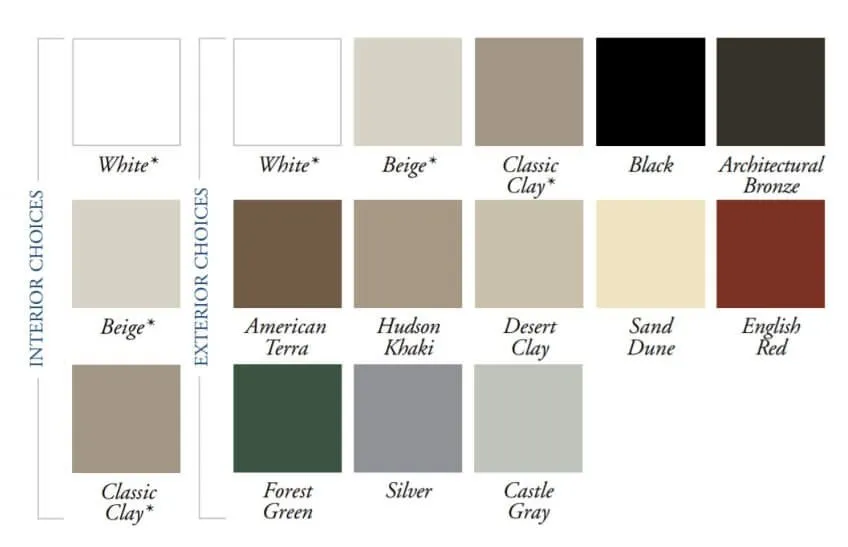 *Extruded solid color. Note: Classic Clay base is not available with exterior color finishes.

How Much Do Casement Windows Cost?
The cost of casement windows is made up of two parts: product cost and labor. Each window we install is made custom to fit the opening of the window we are replacing. So, there is no standard size. The labor portion is going to depend upon the floorplan of your house. A ranch style home all on one level is going to take less labor than a two-story home or, a two-story home with a walk-out basement. That is why we prefer to give exact quotes after we've been to your home, measured your windows and identified any installation requirements. Additionally, we often run promotions which can save you hundreds to thousands of dollars.
Ready to get started? Request a FREE Price Quote TODAY!
If you're ready to learn more about our state-of-the-art, energy-efficient, double-pane windows call for a FREE price quote at 720-664-2830 or request a price quote by filling out our form and we'll call you within the hour.