DOUBLE-PANE Windows
Double-Pane Windows
Windows are a significant investment, and you want to make sure you're getting your money's worth. That is why Clearwater Exteriors, the best window company in Denver, Colorado, offers superior double-pane windows. These energy-efficient and durable windows will last for years and even lower your utility costs. Schedule your free, no-obligation consultation today by calling Clearwater Exteriors local contractors. You can also reach out to our team using this website.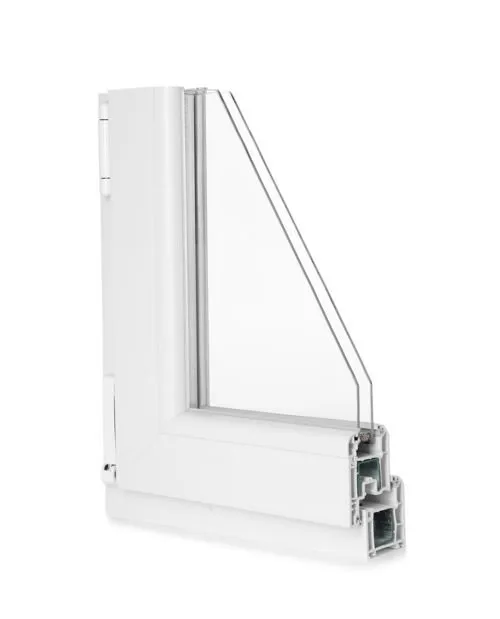 Why are double-pane windows a superior choice?
As the name suggests, double-pane windows utilize three layers of glass. There are small gaps between the panes filled with inert insulating gas.
Double-pane windows are designed for superior performance in Colorado's ever-changing weather. With a classic low-profile and thermally optimized frame and sash, Clearwater Exteriors chooses double-pane windows to provide maximum visibility and light, along with industry-leading structural integrity. The double-panes of glass also help stabilize the window during extreme weather events.
Here are some other reasons why our local window replacement company offers double-pane windows:
Improved energy efficiency
Double-pane windows boast exceptional energy efficiency and meet the strict Energy Star® standards.
Noise reduction
Because there are three panes of glass, these windows reduce more outside noises than the standard two-pane windows. In fact, double-pane windows reduce outside sounds better than any window option on the market.
Many Styles
Double-pane windows are perfect for homeowners looking for replacement windows. Our local window replacement company offers styles to match any aesthetic, including sliding windows, double-hung windows, casement windows, awning windows, bay windows, bow windows, garden windows, and picture windows. Furthermore, our team custom shapes your windows and sliding patio doors.
Improved Safety
Double-pane windows are significantly stronger than other window options. They are built to withstand moderate impacts, making them a great choice for residents in the Denver, CO, area. You can rest assured knowing your windows will provide protection during the region's many summer thunderstorms.
Want to know more details about our window options available at our local window company? Select a window style at the bottom of this page for more information.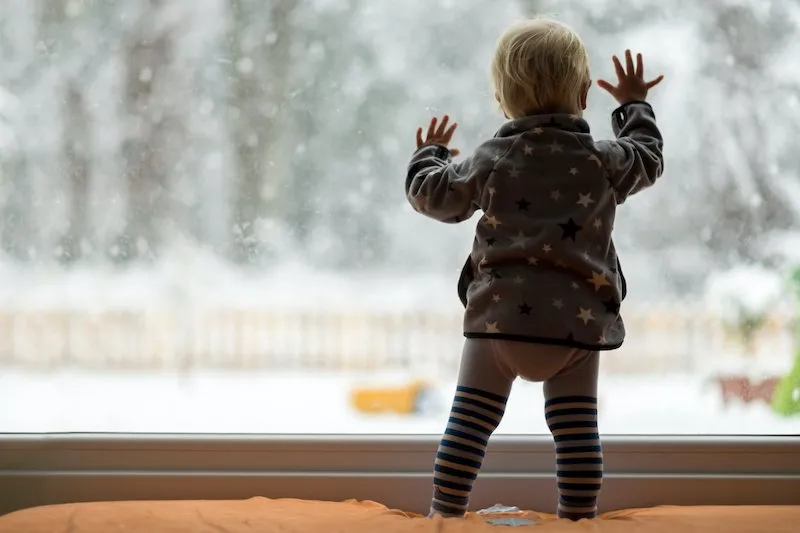 Clearwater Exteriors utilizes the most advanced double-pane technology
By choosing Clearwater Exteriors as your window company, you know you'll be getting the best windows available. We also employ the top technicians and contractors in the Denver area. Here are some reasons why our double-pane windows are superior.
Reinforced Composite Materials
Reinforced composite ensures a secure mounting of the hardware. Furthermore, the non-conductive material reduces the transfer of energy.
Telescoping Sill Dam
Telescoping sill dams keep water out and air from intruding. It looks great and even offers extra structural support.
Protection From Colorado's Extreme Weather
Our double-pane windows are built tough and can hold up to any weather condition. During thunderstorms or high wind events that are so common here in Denver, the sills are designed to bow with the support of the sash-to-sill interlocking technology.
Foam Enhancements
By enhancing the frame with high-quality foam, double-pane windows provide exceptional insulation. That saves you money on utility costs during Denver's summer and winter months.
Our double-pane windows also reduce UV rays to protect the interior of your home or business. UV rays are notorious for fading artwork, furniture, and carpets, but with our exceptional windows, you can keep your possessions safe from the sun.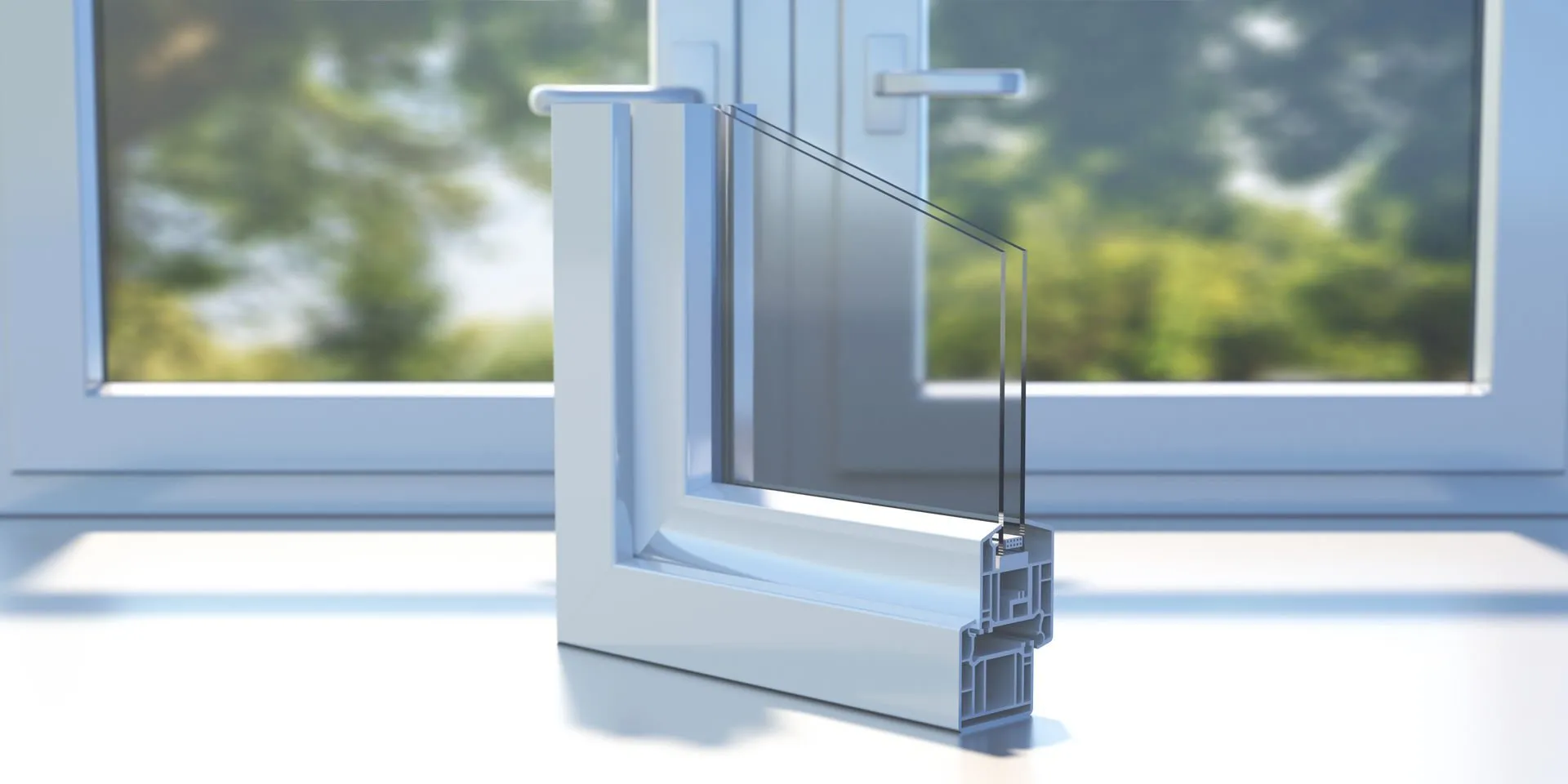 Are double-pane windows worth it?
It's true that double-pane windows are more expensive than single-pane. The reason for the increased price is the extra materials needed to produce double-pane windows and the advanced production techniques.
Especially if you are planning to stay at your home for a while, double-pane windows are an excellent investment. They look great and are extremely energy-efficient, so you'll save money on utility bills in the long run.
Double-pane windows are definitely worth the investment in the Denver area. Because the region experiences both extreme heat and cold, our double-pane windows provide optimal insulating effects to help keep your home or business comfortable, no matter the weather.
Are double-pane windows really better than other window options?
Yes! Double-pane windows provide the best performance on the market. You'll experience energy savings, decreased noise, and an aesthetic that matches any style of house or building. You can also feel good knowing that they will be installed by our leading local window company technicians.
Clearwater Exteriors: The Denver leaders in double-pane technology
For over 40 years, Denver residents and businesses have trusted Clearwater Exteriors — the best window company in the region. Our contractors are highly trained, and we team with exceptional manufacturers to guarantee the quality of our products.
Clearwater Exteriors offers more than just flawless installation. We also take pride in our customer service. Whenever you have a question or concern, just reach out to our team, and we make it our mission to provide answers. Providing exceptional service is one of our core values, so you always have access to members of our leadership team.
Need some more reasons to choose Clearwater Exteriors for your next window project? Here's why we are the top window contractors:
Voted Best Window Contractor in Denver
Lifetime warranty on our products and services
Completed over 75,000 successful installs
A+ Rated on BBB
Highly-rated on Google
Contact our team today to learn more!
Ready to find out if double-pane windows are the best option for your home or business? Call our office today. Our expert technicians can visit your property and offer a free and no-obligation estimate. For your convenience, you can also reach out to our window company in Denver online using this website.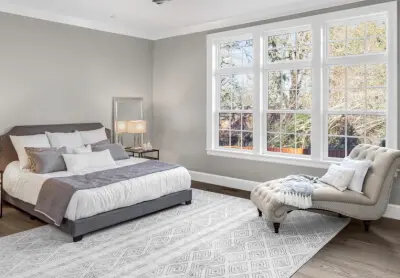 DOUBLE-HUNG WINDOWS
Our double-pane, double-hung replacement windows are by far the most popular window style. While their predecessor, the single-hung window, only allows …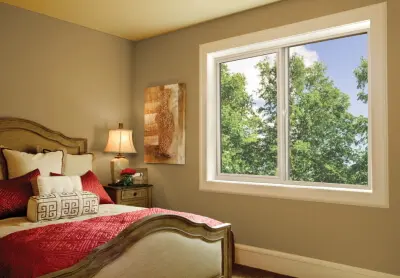 SLIDING WINDOWS
In the greater Denver area, more homeowners are turning to Clearwater Exteriors for sliding windows because of their affordability and energy-efficiency …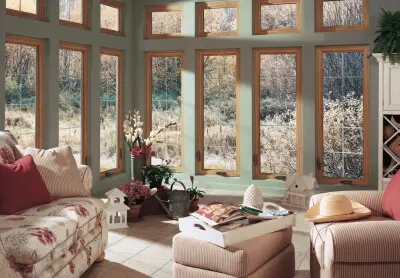 CASEMENT WINDOWS
Casement windows which are sometimes referred to as crank windows or crank-out windows are hinged on either the left or right side and swing …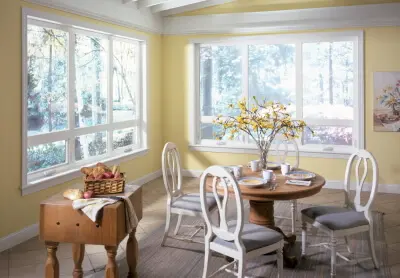 AWNING WINDOWS
Clearwater Exteriors delivers cutting edge, energy-efficient awning windows designed to last a lifetime. Similar to casement windows, awning …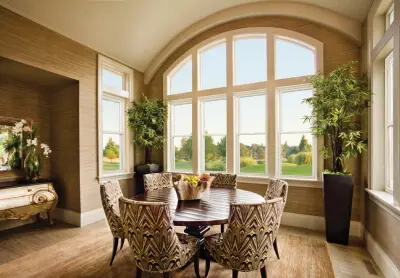 ACCENT & SPECIALTY WINDOWS
Clearwater Exteriors can replace any accent or specialty window in your home with state-of-the-art, energy efficient double-pane windows. We custom …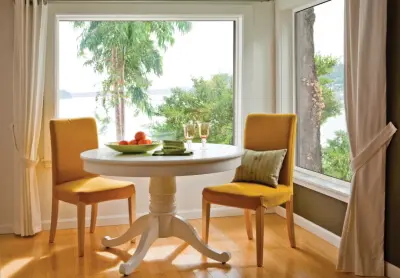 PICTURE WINDOWS
Picture windows can be grand or simple, they can stand alone or with other types of windows but either way they are often the focal point of the room …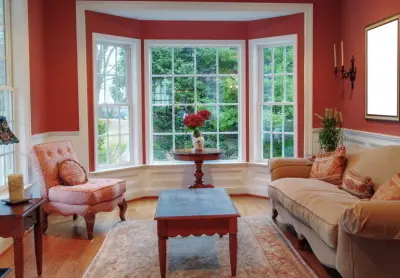 BAY WINDOWS
Bay windows often consist of three windows; a picture window in the middle and two side windows (one on each side.) The side windows can be casement …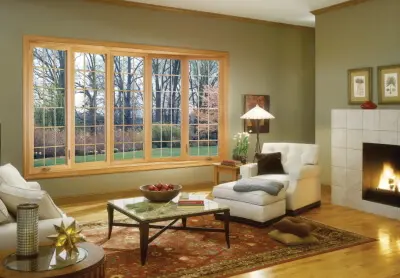 BOW WINDOWS
Bow windows add style to the exterior of your home as they expand interior space and light, and bring the outdoors in. They add simple elegance and …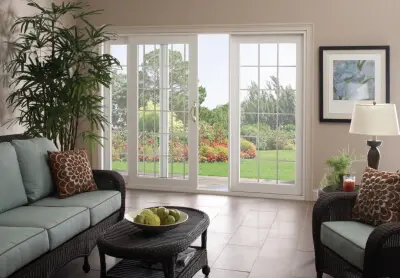 SLIDING PATIO DOORS
Our sliding patio doors are beautifully detailed for a distinctive look while providing a powerful shield against inclement weather …